Important Notes
The 3G rule applies at REINTJES. All visitors who are not fully vaccinated or recovered must take a Corona self-test or carry proof of a 24 hours valid rapid test upon entering the building.


The powertrain for your success
Are you looking for an individual propulsion concept, a suitable high-speed gearbox, or a specific kind of gearing? Simply hand-crafted quality made in Germany? Then please don't hesitate to get in touch with us!
Always the right solution
Just as individually as in the development of marine gearboxes, REINTJES Service works out customer-specific concepts that are tailored to the wishes of owners, shipping companies and charterers.
Tradition for over 140 years
REINTJES GmbH is a globally operating, independent company in the field of powertrain technology that produces gearboxes and powertrain systems at its headquarter in Hameln.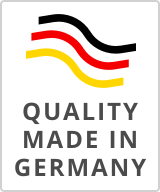 Long-established quality made in Germany
REINTJES has been in existence for over 140 years and since 1955 we have been producing marine gearboxes for the 
global market at our headquarters in Hameln, Germany. Since 1961 the REINTJES GmbH has been owned by the non‐
profit  foundation "Eugen‐Reintjes‐Stiftung" which has been  founded in order  to promote health and social care in 
Hameln. Founder and name patron of the company, Eugen Reintjes, started his first workshop in Emmerich in 1879.
At the time, nobody could have foreseen that this workshop would eventually develop into an international business group with more than 500 employees worldwide, nine subsidiaries and numerous sales and service partners. The production plant in Hameln is producing (standard and customized) marine transmission solutions along with high‐speed gearboxes for steam and gas turbines and compressors.
Product Highlights
Explore our whole product-portfolio
Product Support
The REINTJES service team is available 24 hours a day, 7 days a week, 365 days a year.
Training Center
REINTJES offers various training programs for individual requirements on maintenance and service
Product Support
The REINTJES service team is available 24 hours a day, 7 days a week, 365 days a year.
Training Center
REINTJES offers various training programs for individual requirements on maintenance and service