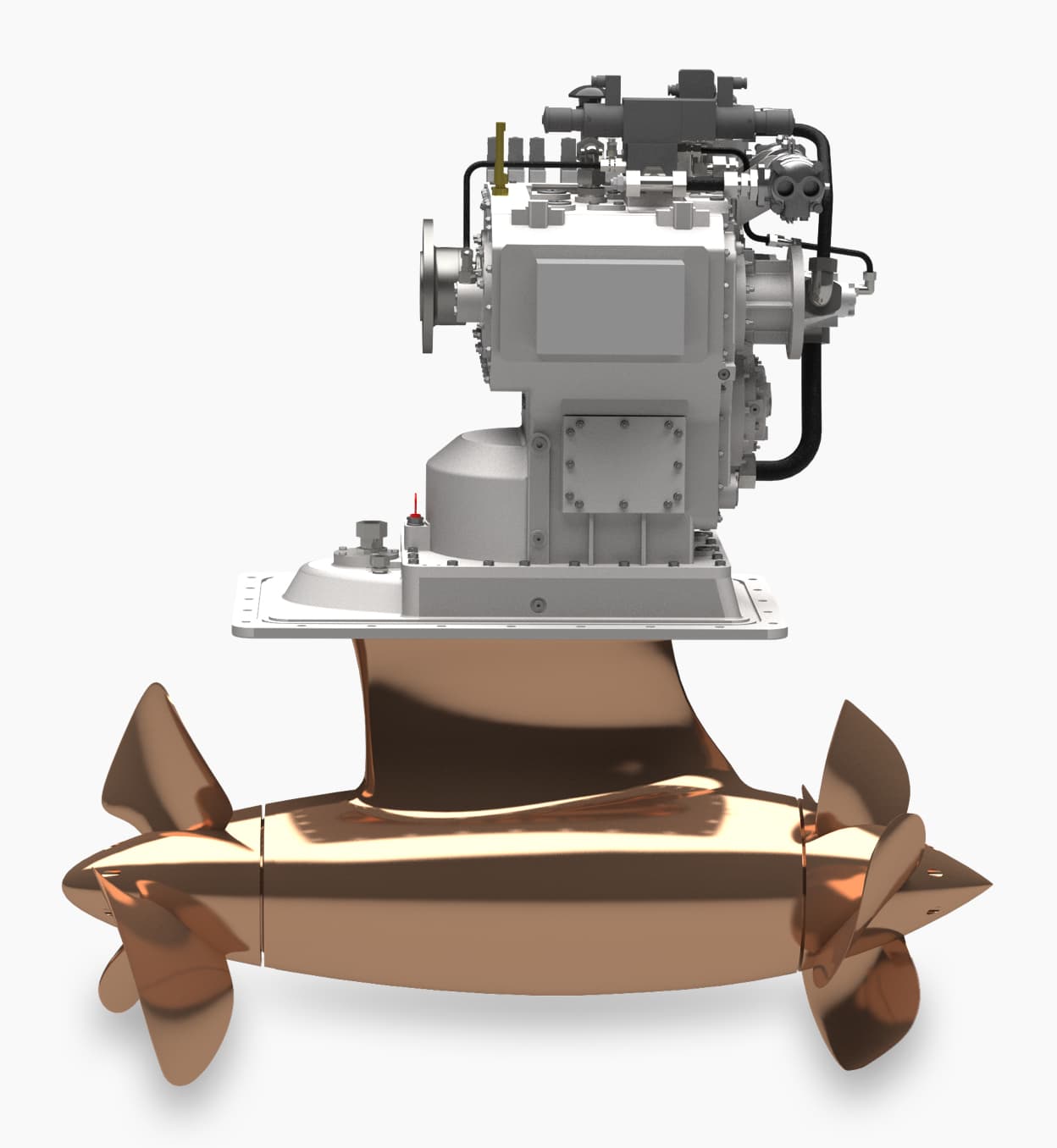 RPDF 3000 – 5000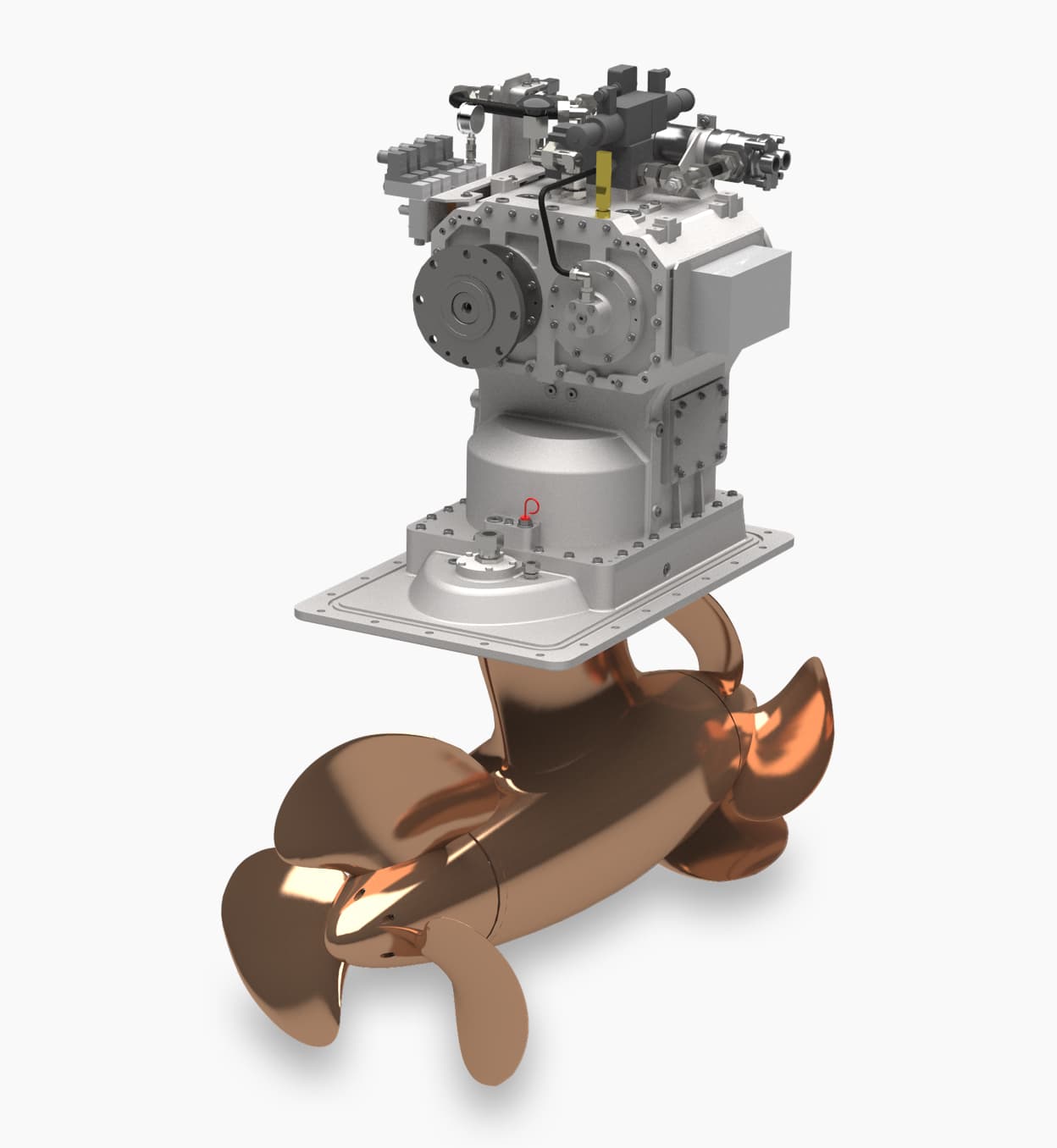 RPDF 3000 – 5000
FORTJES (RPDF)
The FORTJES® propulsion system has been designed to meet  the highest expectations. It comes with the following benefits: compact and space saving design, easy installation as well as high comfort on board thanks to less noise and reduced vibrations.
Subject to technical modifications
Main Dimensions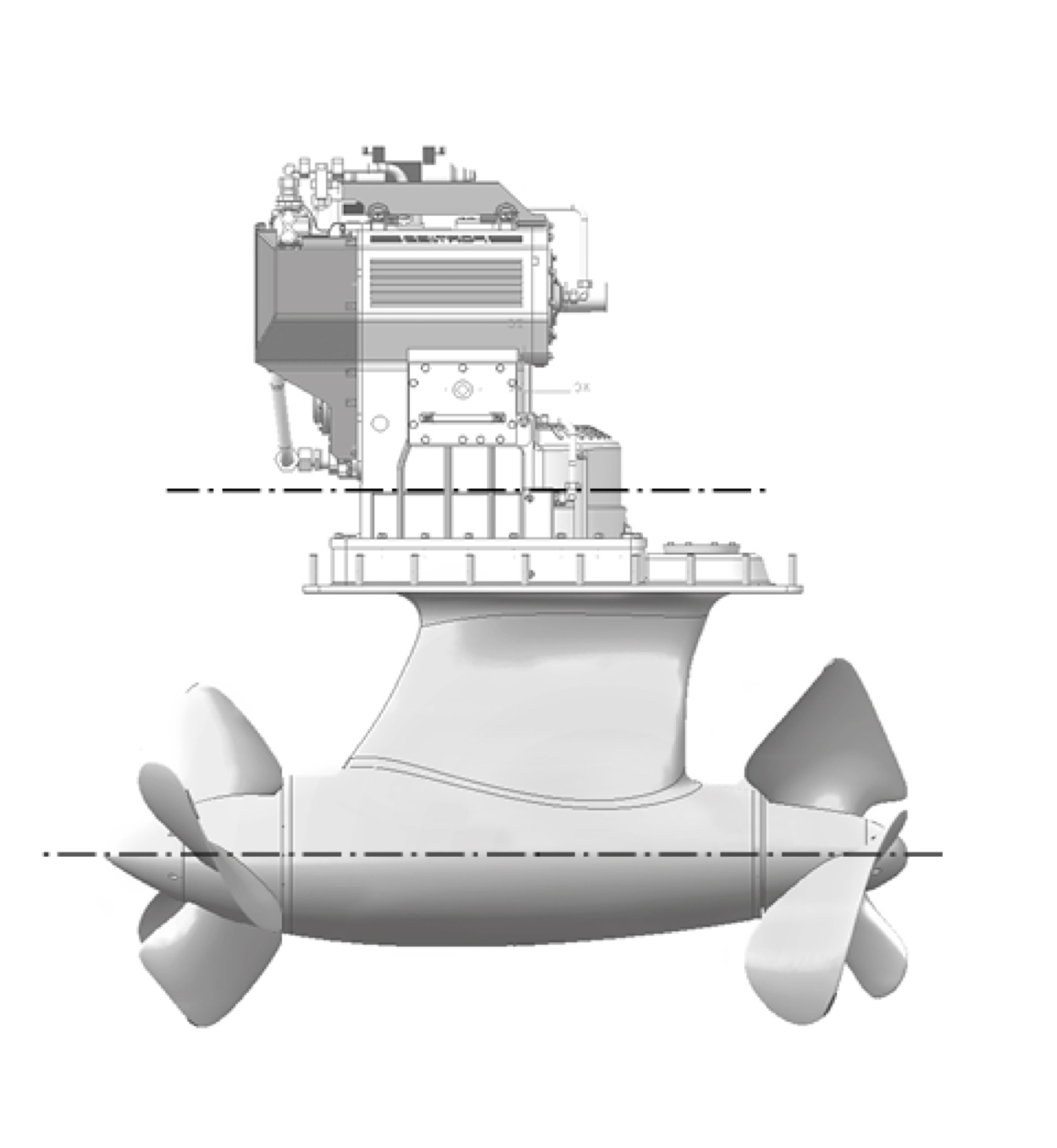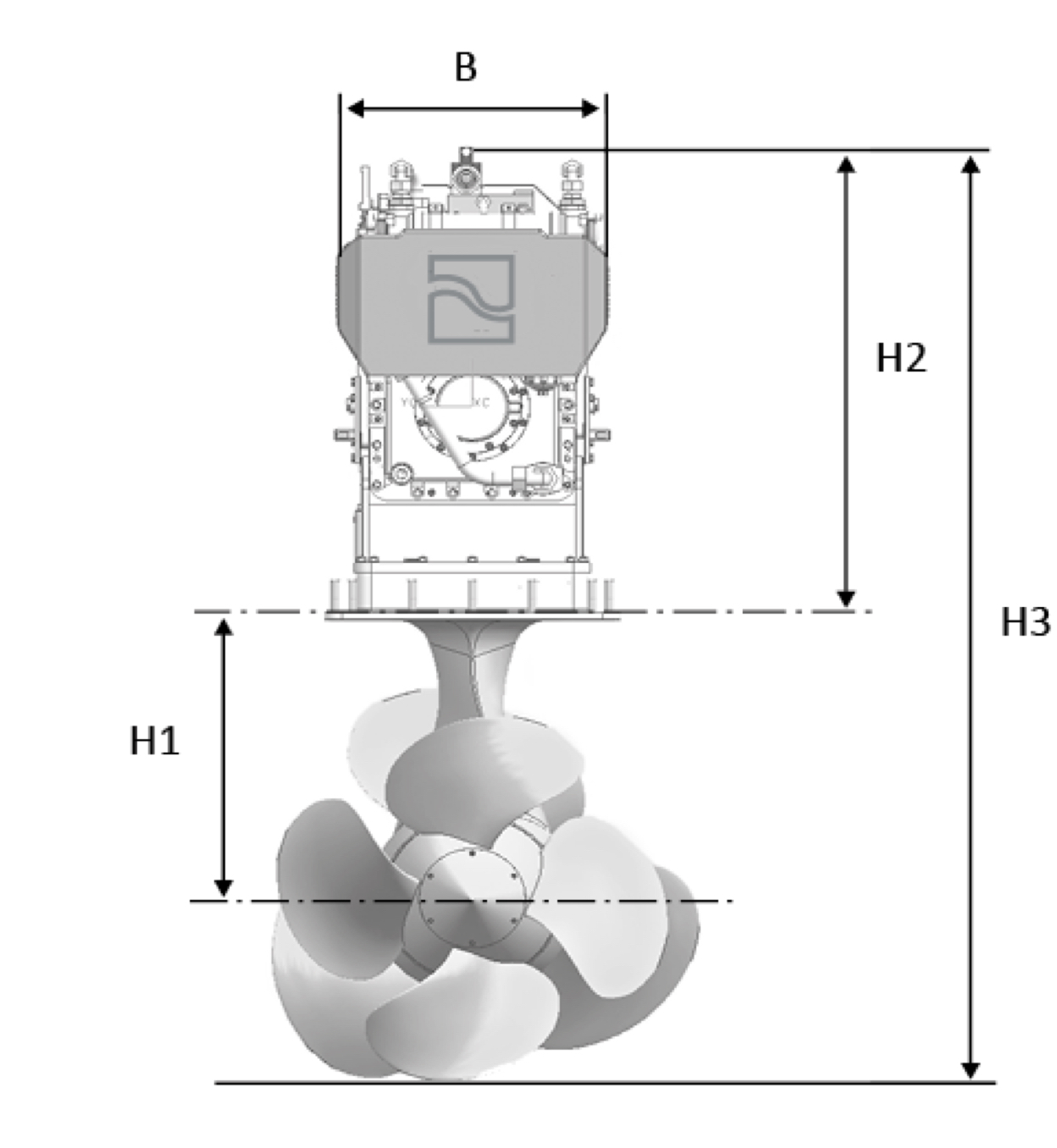 Ratings

Options
The engine power is transferred to two counter‐rotating propellers which results in low propeller load. 
reduced cavitation and noise 
more thrust at high speed 

The pod drive comes with a rigid design in combination with a rudder. This allows for top manoeuvring performances 
at low speeds and keeps stability at high speed.  
no need for hydraulics and control 
fewer parts, less effort and reduced costs 
 Power Take Off (PTO) and Power Take In (PTI) versions available
 Class approval and certification available
 Suitable for various hull shapes
Impressions